Archive for USACE
You are browsing the archives of USACE.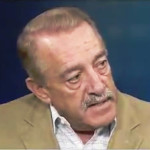 Your legacy will reflect the nature of your actions. I, for one, am ashamed that I ever bought into your empty election promises and checked the box next to your name.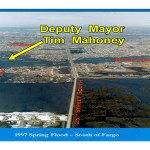 Wouldn't it be nice to have Dayton ask where all the displaced water goes? Or perhaps Gov. Dayton is wise enough to know that Minnesota has been relinquishing land to Fargo development – inch by inch for decades.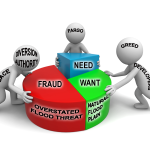 North Dakota shouldn't get trapped in a spiral of spending and litigation for a project that is opposed by a large number of its own residents and its neighbors. Fargo must live by the rules they asked for in the last session.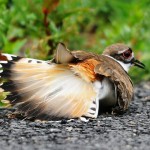 Fargo Diversion Authority officials claim they need a $2 billion dollar dam and diversion to avoid the high cost of flood fighting. Fargo, ND total flood fighting costs 1994-2013 are around $36.9 with $14.1 million in federal reimbursement for a net loss around $22 million.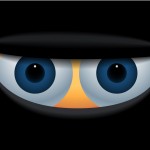 The pace and push for the proposed Fargo Dam and FM Diversion is the very essence of corruption. It is the melting pot of decisions made under duress due to time constraints with a constant overstatement of impacts and a manufactured EOE study to set Fargo's flood gage as the benchmark for the entire Red River Valley.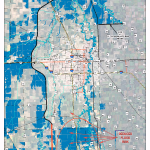 Project Failure: U.S. Army Corps of Engineers fails to explore options and alternative that DO NOT promote encroachment and urban sprawl into the last natural flood plain south of Fargo, ND in direct and indirect violation of Executive Order 11988 (EO11988). More to the point, the limited alternatives explored are concentric to the "exploitation for urban sprawl" into the last natural flood plain south of Fargo, ND.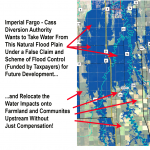 It's unfair and unethical to force family farmers, homeowners and communities to pursue their own costly legal recourse to Fargo's development project. But then again, maybe we're expecting too much of our neighbors and elected leaders.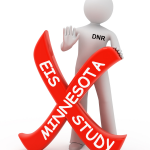 This is a new tactic and was prompted perhaps by Fargo's tardy realization that the project will not survive Minnesota's permitting process. The State of Minnesota now needs to defend its laws and its citizens from Fargo's development plan. If you are a Minnesota resident it is very important that you immediately contact your representatives and let them know your feelings and the importance of this matter.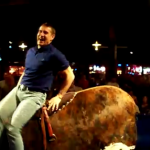 If Keith Berndt is willing to share misinformation to a national newspaper (Star Tribune) on a project this large, what other nuggets of misinformation have been swept under the rug and kept from public scrutiny?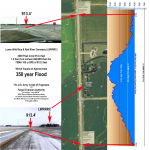 The U.S. Army Corps of Engineers and Fargo Diversion Authority distorted the 2009 flood event at Fargo, ND with a "non-official" EOE (Expert Opinion Elicitation) to overstate impacts, increase the Cost Benefit Ratio and downgrade previous historic flood events and flood protection in pursuit of a $2 billion plus boondoggle.