Archive for USACE
You are browsing the archives of USACE.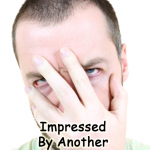 I wonder if Fargo taxpayers would have voted differently if they knew tens of millions of their sales tax dollars was going for an unnecessary ring dike and to subsidize a private country club instead of funding their own much needed internal flood protection?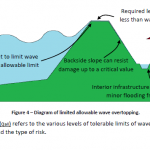 Residents of the communities of Bakke, Hickson and Oxbow, North Dakota could face several weeks of adverse conditions surrounded by a man-made lake which could exceed 50 square miles in size.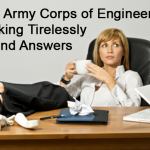 The rules of the meeting were plainly spelled out. We were not to debate the diversion, just seek out information. The request by the DA to meet with them implies a knowledge of impacts that need to be addressed. Possible impacts for this home and other properties in the area outside of the staging/storage area (the Red Box) are acknowledged, but no compensation is provided.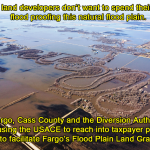 Is the USACE an Accomplice in Fargo ND Land Grab? There are approximately 20,000 acres of land within Tiers 1 and 2 of Fargo's development plan. Of this land, approximately 14,000 acres is within the present 100-year floodplain. Against FEMA warnings of flood plain encroachment, Fargo and Cass County ND continue their land grab in violation of ND Law and Executive Order 11988.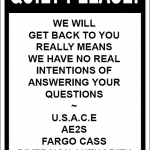 We received an email on June 25 saying they had not forgotten us – they would get back to us on our questions. We have yet to hear a word. We have met many residents who were given the same promise of "We will get back to you." None of us have heard a word.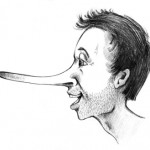 Is it time to start recalling every city, county, state and congressional official that claimed 2009 was only a 50 year flood event? Is it time to start recalling every city, county, state and congressional official that endorses augmented studies that are solely designed to support Fargo's future development?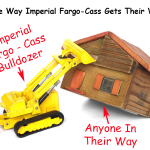 Think of the political side. If upstream residents voice concerns to the North Dakota Legislature, they'll bulldoze 'em with their representatives. They'll even get the governor to sit alongside in the cab. No need to bulldoze the local (Fargo) newspaper, they're supplying diesel for the engine.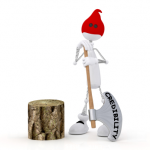 In yet another attempt to do Fargo Dam and FM Diversion damage control, Fargo sacrifices another pawn upon the blade of credibility.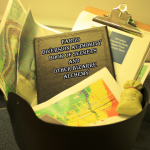 Fargo Diversion folks used creative accounting to justify their project to Congress. They couldn't get a good enough benefit/cost ratio to have any hope of getting funded, so, they cooked the books.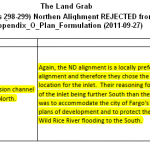 It would be a novel idea for the Forum to refocus its efforts and use its public venue to ensure that those sacrificing their homes, lifestyles and some cases lively-hoods are justly compensated without all the bias, rhetoric and prejudice that comes with the Fargo Diversion Authority party-liner agenda.