Archive for USACE
You are browsing the archives of USACE.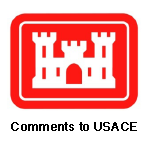 The Richland County Water Resource Board feels the United State Army Corps of Engineers did not adequately review the concept of building smaller retention sites in lieu of the large staging area created by the dam.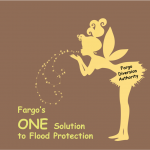 When political leaders say "won't" it usually means "will" and "never" is usually code for "guaranteed to"…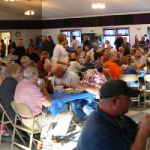 Sunday night, with money in their hands, they came to Christine to preserve their communities and their future.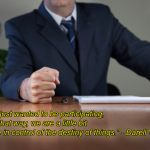 The Diversion Authority voted unanimously to file a motion to intervene in the case. "We want a seat at the table, in that way, we are a little bit more in control of the destiny of things." – Darell Vanyo, Diversion Authority Chairman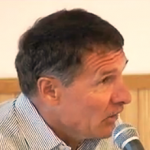 Despite the feigned reassurances of Keith Berndt on August 12th, 2013 during the MNDak Upstream Coalition/Richland Wilkin JPA meeting, there is little comfort that one of the largest earth moving projects in North America, second to the Panama canal, will be a secure structure.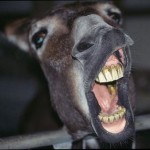 You really have two choices in life…, you either decide what you believe and let your beliefs guide your behavior or let your behavior justify your beliefs. The latter becomes the eventual loss of your moral compass and you believe you have become a law unto yourself.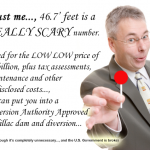 It turns out that our criticism was valid and the Army Corps numbers were quietly changed back in September 2012. You would think this would have come up during the North Dakota legislative session, when they were asking all of us for $450 million.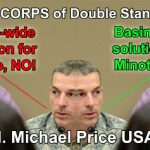 Col. Michael Price with the Corps of Engineers contradicts himself on basin-wide solutions. Suggests a Double Standard in attempts to hide mis-information from the USACE. The St. Paul Corps office says basin-wide water management is the only solution for protecting the flood ravaged city of Minot, they can't just forego all the other downstream communities.
This issue of future development of the floodplain is the most harmful aspect of the project. It takes value from one group of citizens and gives it to others under the guise of flood control. This is a discussion that has not taken place. Mr. Mayor Walaker, will you have this discussion?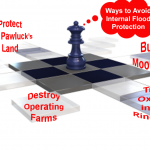 What do you suppose the endgame is for the Diversion Authority? Fargo was successful in leaving no dollar unturned, and no arm untwisted in the recent legislative session in Bismarck.