Archive for Oxbow Mayor
You are browsing the archives of Oxbow Mayor.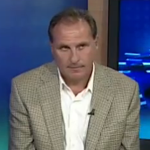 Mr. Nyhof is attempting to justify 40 home buyouts versus a 240 home count that never existed in Oxbow. The 40 home buyouts, notwithstanding, would have left only 64 remaining home buyouts in Oxbow. A far cry from the 240 that Mr. Nyhof implied in his hyperbole.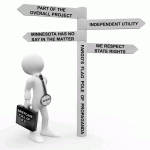 Fargo Flop Flops on their OHB ring dike position. Fargo Diversion Authority leaders willing to say anything, do anything, impose anything to get their way.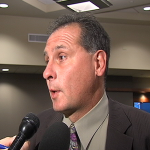 Maybe the players in this matter received bad legal advice, or maybe they've acted upon their own accord. What strikes me the most odd in all this…, is that it got by the ethical filters of all the parties involved.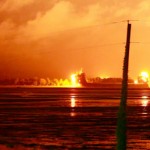 The damage caused by the intentional flooding cost ten times more than the New Orleans power brokers estimated, and a large percentage of the flooded rural residents received nothing for the damage they suffered.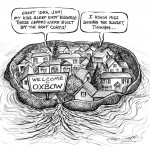 Jim, try and be a little less fast and loose with the facts. While there are undoubtedly residents of Oxbow that view the ring-dike as a short-term solution to a long term problem, the issues of living behind a ring-dike create new problems and costs that never previously existed.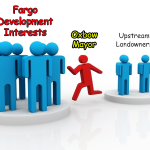 The mayor then cast the tie breaking vote and Oxbow moved from opponent of the diversion to its #1 cheerleader. The mayor even appeared with Fargo leaders to testify before the ND Legislature against his neighbors and former allies and in support of the project he had recently opposed.
Perry Miller (Moderator): "Is raising Interstate 29 going to be a part of the ring-dike project for Hickson, Bakke and Oxbow?"