Archive for AE2S
You are browsing the archives of AE2S.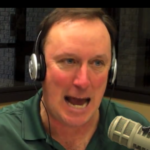 Then again…, this is the rantings and ravings of a mediocre talk show host pandering to a dwindling peanut gallery on parsed information provided to him by the very proponents being paid directly or indirectly to develop the project.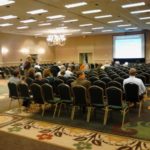 Even the devil would sleep with one eye open around these guys.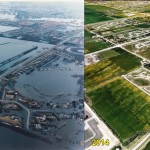 How can homes that were surrounded by flood waters in 1997 and 2009 be considered new impacts if project alignment is moved north?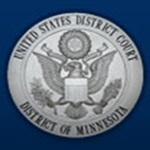 Eric Dodds, AE2S: "…it is clear that at least some of the property owners will not agree to sell voluntarily, and those properties will need to be acquired through eminent domain…"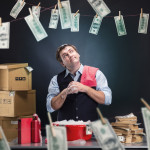 These are taxpayer dollars, not criminal enterprise, so why use the CCJWRD as an intermediary for placement, layering, and integration as is done in money laundering schemes?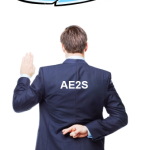 Does Zavoral's wealth of experience undermine or subvert Fargo's ability to keep engineering and project management hands out of taxpayers pockets? What doors, access or influence does Zavoral provide AE2S beyond that of any other employee?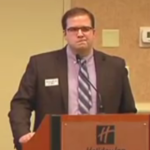 Curiously, the architects of the diversion tax assessment failed to address how governmental votes will pay their $483 share. This is also clear representation of the corruption and lack of moral ethics akin the architects of the tax assessment and overall schemes nebulous to the Fargo Dam and FM Diversion project.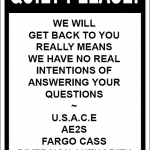 We received an email on June 25 saying they had not forgotten us – they would get back to us on our questions. We have yet to hear a word. We have met many residents who were given the same promise of "We will get back to you." None of us have heard a word.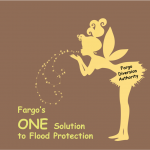 When political leaders say "won't" it usually means "will" and "never" is usually code for "guaranteed to"…
This is report from members of the MNDak Upstream Coalition who meet with the project managers for the Fargo Moorhead Dam and Diversion project (some text was removed for clarity.) We met with the engineers from the CH2M yesterday afternoon.  Rodger Olsen was also there.   They had contacted me late last week about discussing ag […]