Archive for U.S. Army Corps of Engineers
You are browsing the archives of U.S. Army Corps of Engineers.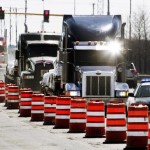 So why are Cass county, Fargo Diversion Authority members and Fargo Moorhead Area Association of Realtors discussing and joking about what activities and threats drive support for the multi-billion dollar Fargo Dam and FM Diversion boondoggle?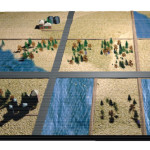 "The local communities should continue to seek opportunities for storage in the basin."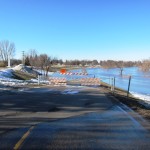 Isn't ironic that Fargo is concerned about the small section of Elm street that parallels the Red River, yet rezones miles of natural flood plain south of the city, that exponentially reduces vital flood plain capacity to buffer Fargo flooding.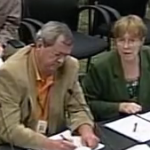 When public entities join forces to work towards a common goal Joint Power Agreements (JPA) are the framework of rules presented to constituents to provide a sense of security that all members of the JPA will operate in an open, ethical and diligent manner. These written JPA "assurances" are a fundamental part of the "trust" […]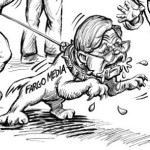 The Fargo Diversion Authority is nothing more than the "illusion" of credibility with a propensity to spend money on flood control for future growth rather than the residents that are paying for protection in the here and now.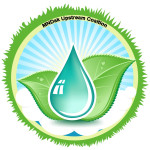 This is a federal project designed to have federal participation, but the federal government has no money. The continuing budget resolution funding the government in Washington has had a ban on new project construction funding for the last four years, with no end in sight. If you read the letter to the White House from the Minnesota governor, you'll see he is requesting that no money or support be given to the diversion project, at least until the DNR is done with their study.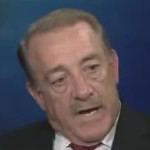 What ignorant thought process would conclude that flooding, delayed plant, yield loss, flood debris cleanup or loss of organic certification as "not" taking value and lively-hood from a farming operation?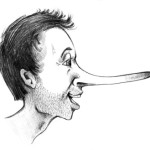 As of September 24th, 2014 there has been "NO FEDERAL FUNDING" authorized or appropriated as a result of the June 2014 passage of the WRRDA bill.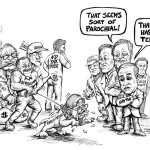 Minnesota's Governor Dayton, Representative Marquart and a few others are not "going along to get along." They are speaking out for the people and communities they represent, declaring "unacceptable" the plan to flood 35 square miles of rural Minnesota for Fargo's future development.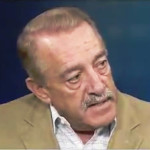 Your legacy will reflect the nature of your actions. I, for one, am ashamed that I ever bought into your empty election promises and checked the box next to your name.