Archive for April
You are browsing the archives of April.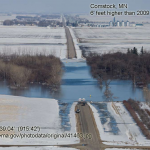 I am familiar with your letter dated Jan. 14, 2014 to Darrel Vanyo, warning Fargo's Diversion Authority that this action may violate Minnesota law. After receiving your letter, Fargo-Moorhead's Diversion Authority concocted an "independent utility" story.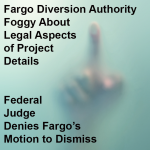 Seated next to the Diversion Authority's attorney in the courtroom was an attorney representing the Army Corps, aka, the United States Government. In discussions with the judge, the Army Corps attorney stated that federal law overrules state law only if it is a navigation project. This isn't that type of project. Which, of course, means it's a flood control project and states have as much right to control flood control projects as the feds do.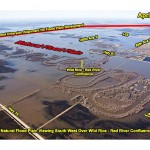 The location of the F-M Diversion dam and levee determines how much of the natural flood plain is "protected" for development. The farther south the dam and levee are located, the larger the portion of Cass County that is protected for subsidized development. It's the area where the water naturally collects as it's been doing since our river system was formed by Mother Nature.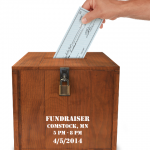 Beef Brisket & Roasted Pork Dinner ____________________________ Fundraiser to Promote Fair, Affordable Flood Control for Fargo – Moorhead  Saturday – April 5th, 2014 5pm – 8pm CW Valley Agronomy Center (NW corner of Hwy 75 & Clay 2) Comstock, MN Free Will Offering Donations will be used by the MnDak […]