Archive for International Water Institute
You are browsing the archives of International Water Institute.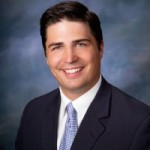 When our cup overflows, North Dakota can accomplish great things. We are people of fortitude, work ethic and discipline. Knowing this, can we stand idle when a few people, called the Diversion Authority, are taking it upon the taxpayers of North Dakota to pay for a private country club and private championship golf course?