Archive for Fargo Dam and FM Divesion
You are browsing the archives of Fargo Dam and FM Divesion.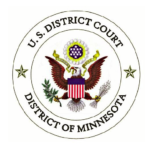 Minnesota Department of Natural Resources Motion and Memorandum in Support of Preliminary Injunction against the Fargo Dam and FM Diversion Project.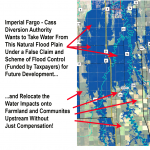 It's unfair and unethical to force family farmers, homeowners and communities to pursue their own costly legal recourse to Fargo's development project. But then again, maybe we're expecting too much of our neighbors and elected leaders.