Marcus Larson
You are browsing the archives of Marcus Larson.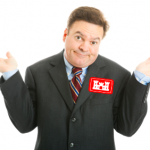 Can the USACE (United States Army Corps of Engineers) be trusted with designing and building one of their most complex dam and diversion systems in North Dakota, when much easier projects have landed the Corps in court for negligence over the past few years.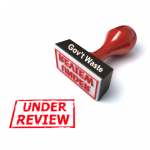 The only pivotal step in the process is whether or not congress can fund the $2.04+ billion project, at a taxpayer cost of over $40,998 per structure in the metro area. How will history record their actions? Defenders of property rights or sell-outs to greed?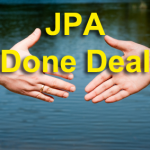 Fargo, Cass County and the USACE may have overplayed their misinform, divide and conquer hand. The USACE, Cass County and Fargo will need to come to the table with previously excluded opponents and provide answers to defiencies and impacts evident in the current FEIS. A tough pill to swallow for those that have routinely marginalized opponents with denigrating disregard: "They had no place there. Why would diversion supporters who are trying to get the project funded invite project foes whose goal is to scuttle the project? They were not invited for good cause."
Labeling and profiling is the easy way for media to sway public sentiment. Despite the financial falterings the Fargo Moorhead Dam and Diversion "is" and "will continue to" experience, the uneducated belief that a Dam and Diversion is the "only solution" for Fargo Moorhead underscores how little proponents have read the FEIS and really how […]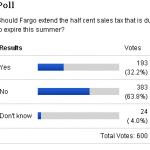 Currently, taxpayers are on track to spend at minimum $36,825 per residential and business structure in the metro area for the Fargo Moorhead Dam and Diversion. If this project passes taxpayers will be saddled with the burden of funding the equivalent of more than 37.5 FargoDomes in 2012 dollars!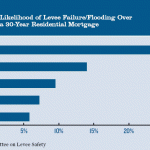 Take any single aspect of the Fargo Moorhead Dam and Diversion, scrutinize the data and the findings don't pan out. When one considers the lack of a real 500 year flood threat versus the impacts and benefit to cost ratios the entire document that the proposed Fargo Moorhead Dam and Diversion is being based upon, […]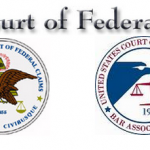 Coffer Dams have been designed and used for centuries. In fact, nearly every structure that crosses water or building that is designed where water intrusion would impede construction utilizes coffer dams for safety and security. On December 20, 2011 the United States Court of Federal Claims, case Martin Construction Co. v. United States, found the […]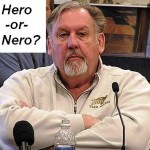 HERO -or- NERO Caesar? In 1997, Dennis Walaker was bolstered into the limelight as a defender of Fargo that eventually landed him into the mayors seat. As a resident of Fargo in 1997, I held the same regard for Dennis Walaker as many others. Dennis Walaker was a city employee that served his community with […]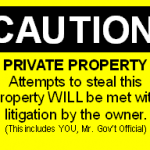 Editors notes:  Ran across this article some time ago and there are similarities that exist as they pertain to the Fargo Moorhead Dam and Diversion.  Fargo's "virtue of selfishness" is evident in their procedural land grab for future development with the assistance of the USACE (United States Army Corps of Engineers). America was founded on […]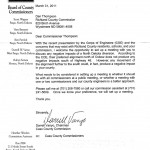 It does beg the question…, what else have they missed…, downplayed…, ignored…? On December 19th, 2011 Acting Corps Chief Maj. Gen. Merdith W.B. Temple signed Fargo's much anticipated chief's report. Fargo Mayor Dennis Walaker joked: "It's Christmas, right?" According to the Fargo Forum: "If we have a catastrophic flood, the cost would be in the […]