Archive for March 2017
You are browsing the archives of 2017 March.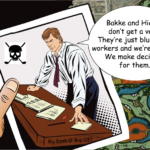 Not content with what they already have, Oxbow's lawyer stood up in Federal Court last month and argued that Oxbow is the victim. Apparently the federal injunction that stopped the construction on the ring dike is making it difficult for the private Oxbow Country Club to finish their golf course re-design.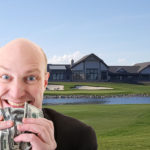 FEMA does not require over 96 percent of Oxbow, ND to carry flood insurance, Oxbow property owners (if they truly felt they were "flood prone") would be purchasing FEMA flood insurance policies to protect their interests…, right?

Fargo Diversion Authority spent another $ 261,133.06 from January 31, 2017 to February 28, 2017. 1/4.45 th (22.54 percent) of the original projected cost and no genuine start on the actual main project. The Fargo Diversion Authority has pumped over $92.1 million into OHB ring-dike-levee and private country club, which provides ZERO FLOOD PROTECTION BENEFIT TO FARGO, all courtesy of state and local taxpayers. With unfinished internal flood protection projects the Fargo Diversion Authority continues to pump millions into the non-flood prone OHB ring-dike-levee with buyouts running to 200-900 perecent…, courtesy of state and local taxpayers.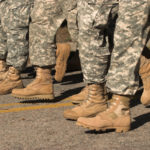 Fargo's greatest LIARS insist the proposed project is a "federal" project. Then it certainly begs the question, why is a NON-ELECTED water board skulking around with an attempt to sneak the USACE in through the back door and grant access to private properties outside the jurisdictional boundaries of Cass County?