Archive for January 2017
You are browsing the archives of 2017 January.

Fargo Diversion Authority spent another $ 3,006,266.62 from November 30, 2016 to December 31, 2016. 1/5th (20.8% ) of the original projected cost and they haven't even started on the actual main project. The Fargo Diversion Authority has pumped over $88 million into OHB ring-dike-levee and private country club, which provides ZERO FLOOD PROTECTION BENEFIT TO FARGO, all courtesy of state and local taxpayers. With unfinished internal flood protection projects the Fargo Diversion Authority continues to pump millions into the non-flood prone OHB ring-dike-levee with buyouts running to 200-900 perecent…, courtesy of state and local taxpayers.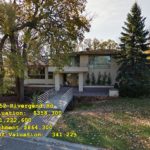 Oxbow, ND Buyouts Greatest to Least – Cited Source: Director of Equalization, Cass County, ND