Archive for February 2016
You are browsing the archives of 2016 February.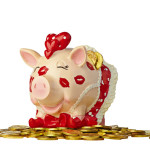 USACE discretionary funds for Fargo Dam and FM Diversion project is nothing more than lipstick on a pig. They are telling Fargo that if they go ahead with construction, they're on their own.

Fargo Diversion Authority spent another $ 200,040.47 from December 31 to January 31, 2016. 1/6th (14.65% ) of the original projected cost and they haven't even started on the actual main project. The Fargo Diversion Authority has pumped over $64.08 million into OHB ring-dike-levee and private country club, which provides ZERO FLOOD PROTECTION BENEFIT TO FARGO.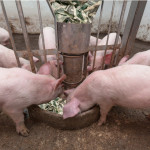 A quick FYI on P3: the up-front cost of P3 is $400 million as the federal share under P3 drops from $850 million to $450 million. So P3 has to generate savings of $400 million (yes, $400,000,000) before it can save you a dime.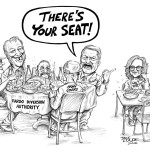 I'm shocked that Pawluk thinks anyone upstream would accept his 'seat at the DA table'. This 'seat' was non-voting, and had no significant meaning. It was the modern day equivalent of beads & wampum.