Archive for April 2015
You are browsing the archives of 2015 April.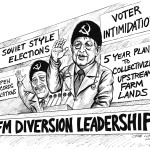 Bullying has become a well-polished means to an end for the diversion authority. Who would have imagined, ten years ago, that our honest, small town culture would have come to this?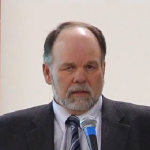 Perhaps it's just a feeble attempt at misdirection in hopes of duping some unwitting souls into believing that he does not have that stank of Fargo/Cass imperialism on his breath…, or not?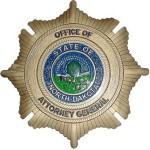 Can the Cass County Joint Water Resource District subject any political subdivision ofthe State of North Dakota to pay an indirect benefit so as to allow the municipality to avoid borrowing limits imposed upon such municipalities by ND.C.C.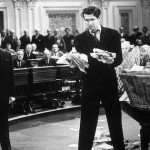 Cass County taxpayers receiving an assessment ballot and an "invitation" to support Fargo's Diversion learned that the election is fixed. The un-elected Cass County Joint Water Board deciders stacked the deck Soviet-style, the vote is a sham and the outcome pre-determined.

Fargo Diversion Authority spent another $5,144,824.87 from February 28th to March 31st, 2015. Nearly 1/11 ( 9.44 % ) of the original projected cost and they haven't even started on the actual main project.