Archive for February 2015
You are browsing the archives of 2015 February.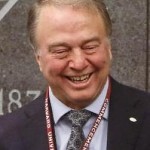 North Dakota legislators were wise to strip House Bill 1415 of guaranteed new state money for flood control in Fargo. It puts the onus back on Fargo to prioritize work on internal Fargo flood projects, rather than spending state monies at will on whims that do not provide direct flood benefit to Fargo residents.

Fargo Diversion Authority spent another $11,903,574.06 from December 31st, 2014 to January 31st, 2015. Nearly 1/13 ( 7% ) of the original projected cost and they haven't even started on the actual main project.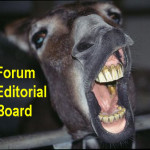 What the Fargo Diversion Authority and U.S. Army Corps of Engineers have proven is that placing trust in their "science" is more akin to handing an arsonist a gallon of gas and box of matches and then telling them to be good.