Archive for November 2014
You are browsing the archives of 2014 November.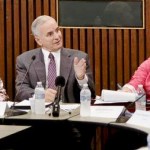 Trouble brewing in Moorhead and Fargo/Cass pressure is on! Although the resolution alleges "No Minnesota funds from the City of Moorhead or Clay County are required for FY2015, and a formal amendment to the LJPA is also not necessary at this time." The Limited Joint Powers Agreement Article IX (read more…) suggests that Minnesota could be sued by North Dakota for not paying its budget share of what it is approving.

Fargo Diversion Authority spent $13,316,244.27 from September 30th to October 31st, 2014. Nearly 1/18 (5.5%) of the original projected cost and they haven't even started on the actual main project. The bulk of the costs went towards the OHB ring-dike-levee and new golf course features…, instead of completing crucial internal flood protection for the city of Fargo and it's residents. When the state of North Dakota committed monies to Fargo, did they ever think it would be spent outside the jurisdictional boundaries of Fargo?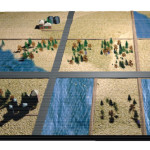 "The local communities should continue to seek opportunities for storage in the basin."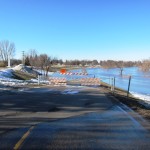 Isn't ironic that Fargo is concerned about the small section of Elm street that parallels the Red River, yet rezones miles of natural flood plain south of the city, that exponentially reduces vital flood plain capacity to buffer Fargo flooding.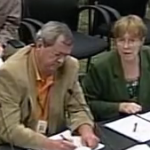 When public entities join forces to work towards a common goal Joint Power Agreements (JPA) are the framework of rules presented to constituents to provide a sense of security that all members of the JPA will operate in an open, ethical and diligent manner. These written JPA "assurances" are a fundamental part of the "trust" […]