Archive for December 2013
You are browsing the archives of 2013 December.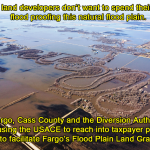 Is the USACE an Accomplice in Fargo ND Land Grab? There are approximately 20,000 acres of land within Tiers 1 and 2 of Fargo's development plan. Of this land, approximately 14,000 acres is within the present 100-year floodplain. Against FEMA warnings of flood plain encroachment, Fargo and Cass County ND continue their land grab in violation of ND Law and Executive Order 11988.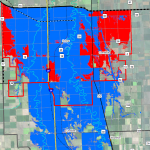 The red box is supposed to indicate less than one-foot of new water from the dam that is part of the planned diversion. FEMA will draw new floodplain maps once the diversion is built, that will prohibit new construction in areas that get flooded as a result of Fargo's plan.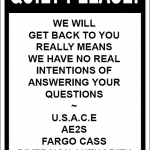 We received an email on June 25 saying they had not forgotten us – they would get back to us on our questions. We have yet to hear a word. We have met many residents who were given the same promise of "We will get back to you." None of us have heard a word.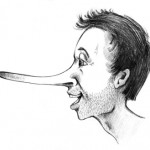 Is it time to start recalling every city, county, state and congressional official that claimed 2009 was only a 50 year flood event? Is it time to start recalling every city, county, state and congressional official that endorses augmented studies that are solely designed to support Fargo's future development?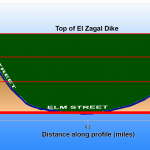 Flood stages should be used as a tool for community awareness and not as a bargaining chip to subverse citizens and legislators. Fargo should follow Wahpeton's lead and adopt more representative flood stages.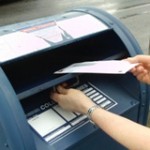 Original version of Blain Johnson letter to the editor. What would prompt the Fargo Forum to tamper, with yet another letter to the editor, to fit what the Forum deems appropriate titling and content?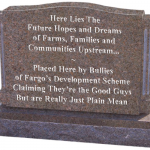 A large number of those at rest were pioneers who came to the Red River Valley following a dream, the promise of a homestead, and a fresh start at making a future for themselves and their families. Our ancestors in these cemeteries deserve better than being rolled over by the powers and "Big Money" hoping to develop the floodplain south of Fargo. Their final resting places should remain intact and undisturbed so they can truly rest in peace.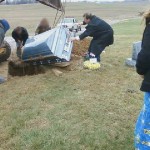 Impacts, damage costs and red-tape… Why should cemetery boards be obligated to volunteer more hours as a result of a land grab that represents the bigotry of the Fargo Diversion Authority agenda? These are vital issues that should have been addressed at the formulation of this project rather than an attempt to marginalize the sanctity of the burial sites after the fact.