Archive for July 2013
You are browsing the archives of 2013 July.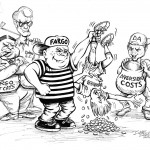 The Diversion Authority has three PR groups. If three cannot get out the message, maybe, Mr Mayor, the problem is the message.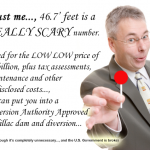 It turns out that our criticism was valid and the Army Corps numbers were quietly changed back in September 2012. You would think this would have come up during the North Dakota legislative session, when they were asking all of us for $450 million.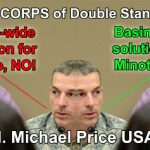 Col. Michael Price with the Corps of Engineers contradicts himself on basin-wide solutions. Suggests a Double Standard in attempts to hide mis-information from the USACE. The St. Paul Corps office says basin-wide water management is the only solution for protecting the flood ravaged city of Minot, they can't just forego all the other downstream communities.
This issue of future development of the floodplain is the most harmful aspect of the project. It takes value from one group of citizens and gives it to others under the guise of flood control. This is a discussion that has not taken place. Mr. Mayor Walaker, will you have this discussion?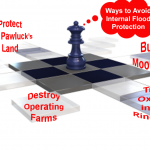 What do you suppose the endgame is for the Diversion Authority? Fargo was successful in leaving no dollar unturned, and no arm untwisted in the recent legislative session in Bismarck.