Archive for December 2011
You are browsing the archives of 2011 December.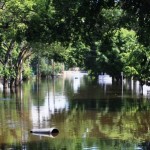 They Dropped Their Flood Insurance, Then the 'Mouse' Roared By A. G. SULZBERGER Published: June 23, 2011 New York Times MINOT, N.D. — Moving from their hillside condominium to a just-built house near the meandering waters of the Souris River, the Rasmussens, like so many of their neighbors, never even contemplated buying federal flood insurance. […]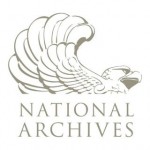 Executive Order 11988 — Floodplain Management SOURCE: The provisions of Executive Order 11988 of May 24, 1977, appear at 42 FR 26971, 3 CFR, 1977 Comp., p. 117, unless otherwise noted. By virtue of the authority vested in me by the Constitution and statutes of the United States of America, and as President of the […]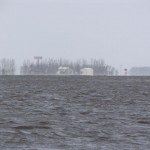 This picture is taken from the WildRice River bridge on Cass 16 looking Northwest towards St Benedict, ND. The proposed LPP for Fargo-Moorhead Metropolitan Area Flood Risk Management will remove 69.8 square miles of natural flood plain protection for the region and cause impacts to outlying areas. The proposed Fargo Dam and Diversion will wipe-out […]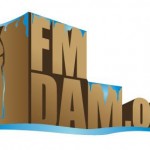 Knowledge provides power over fear. Discovering what the Fargo Diversion Authority and U.S. Army Corps of Engineers are not telling you is key to understanding how wasteful and destructive the Fargo Dam and FM Diversion project and process is.
[ Click Image for Full Size View ] Unbridled Development Lust Will Destroy the Last Natural Flood Plain Buffer to Fargo North Dakota Views: 219 Tweet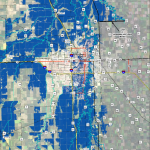 [ Click Image for Larger View ] [ Click Image for Larger View ] Views: 101 Tweet