Archive for July 2010
You are browsing the archives of 2010 July.
2014-08-26 Editors' Roundtable Doug Hamilton, Dave Thompson, Kevin Holten, Jack Zaleski.mp3 Jack Zaleski, Fargo Forum Opinion Editor states that Minnesota Governor Mark Dayton will be taken to the woodshed in the Wednesday August 27, 2014 Fargo Forum editorial. [wpdm_file id=15] Views: 1 Tweet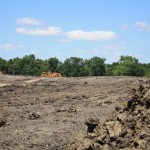 There is no excerpt because this is a protected post.